18
years old)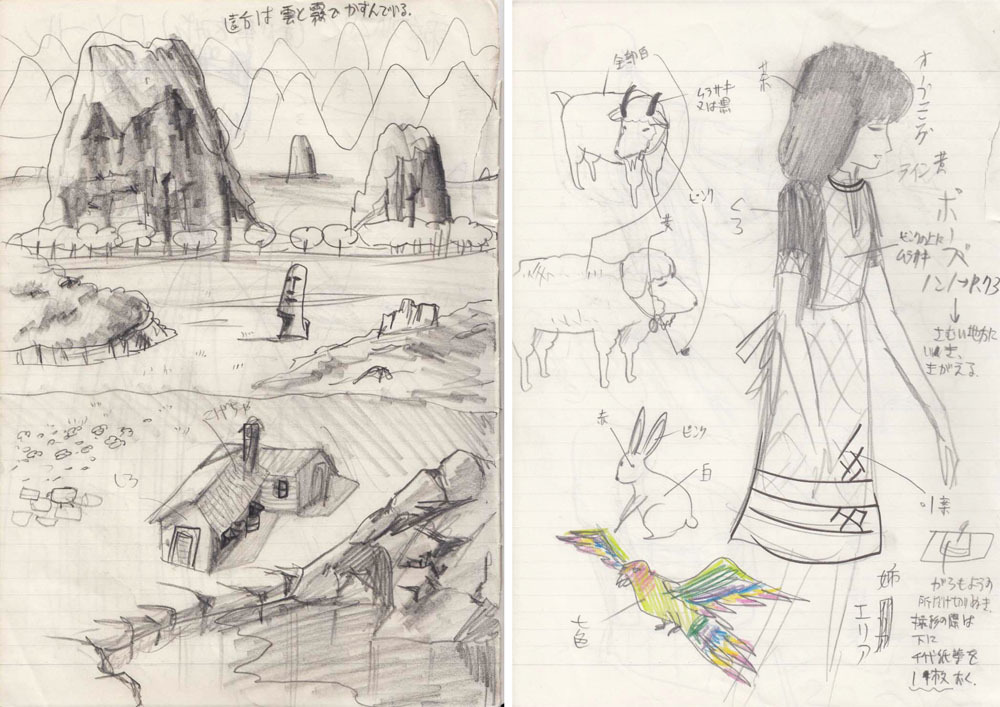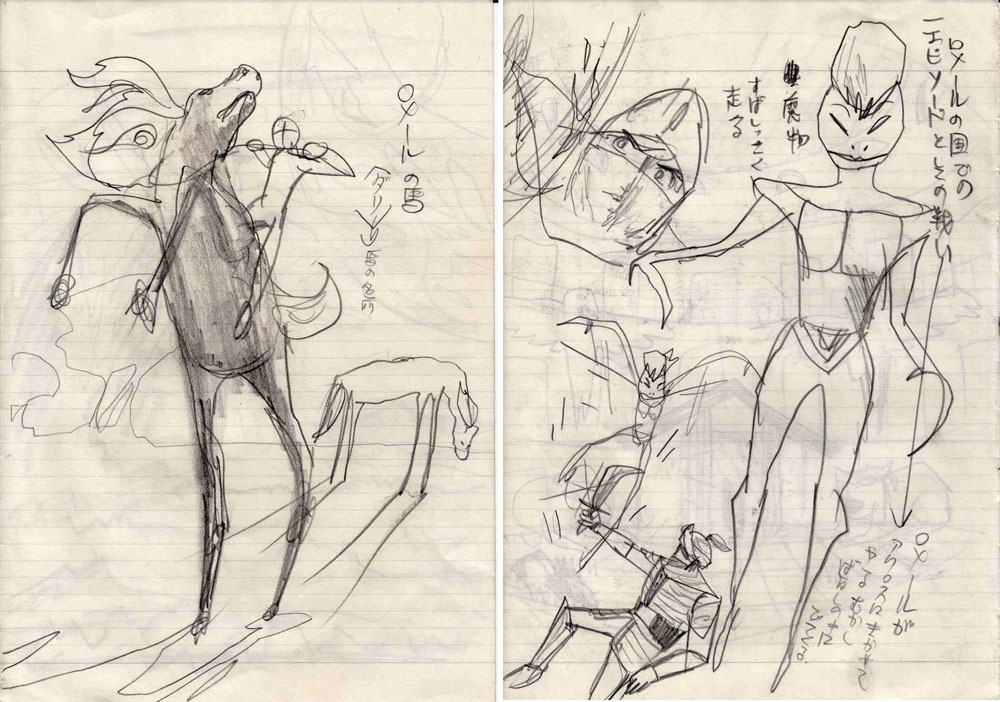 「弟は羊になった」Ototo wa Hitsuji ni natta (1980 /
"Death lullaby" was screened at the 1986 Turin International Film Festival, and in 1987 at the Berlin International Film Festival (
It was a movie theater decorated with pictures of Eisenstein's "Battleship Potemkin"
)
In 1987, there was talk of showing the film at the Hong Kong International Film Festival, but in the end it was not approved (reasons not disclosed).
The 2005 Hong Kong International Film Festival was handled by young staff in their twenties.
That may be one of the reasons why "MIDORI" was screened.
Until then, "MIDORI" had been confiscated twice at airport customs.
A young festival director from Hong Kong advised Harada, "Don't declare it as a 'movie' at customs, but if you bring it in as personal baggage, you can pass customs at the airport."

In that way, "MIDORI" was able to be screened overseas again.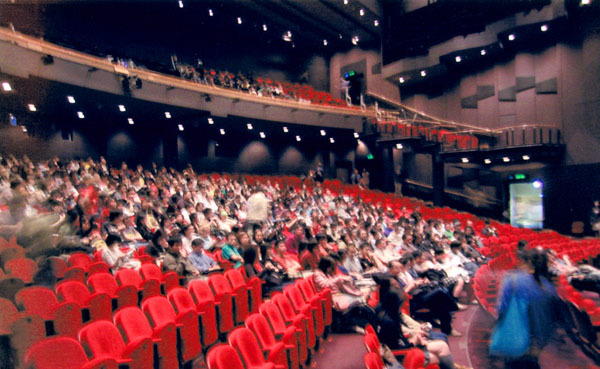 This is a picture taken right after the opening.
There are still people outside who are about to enter.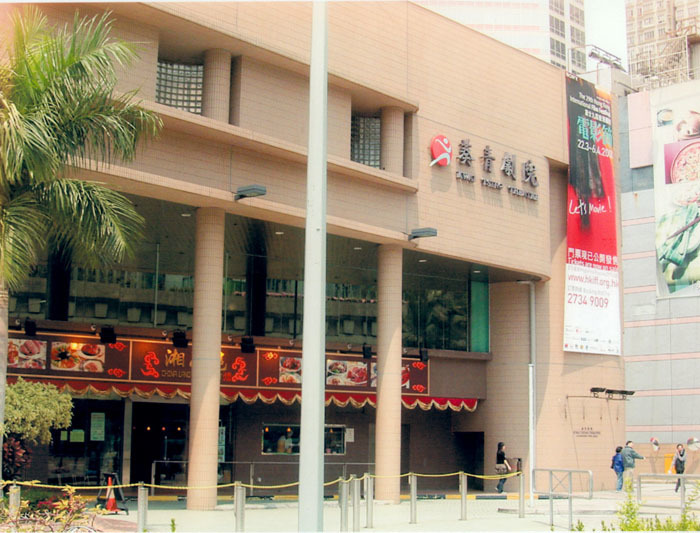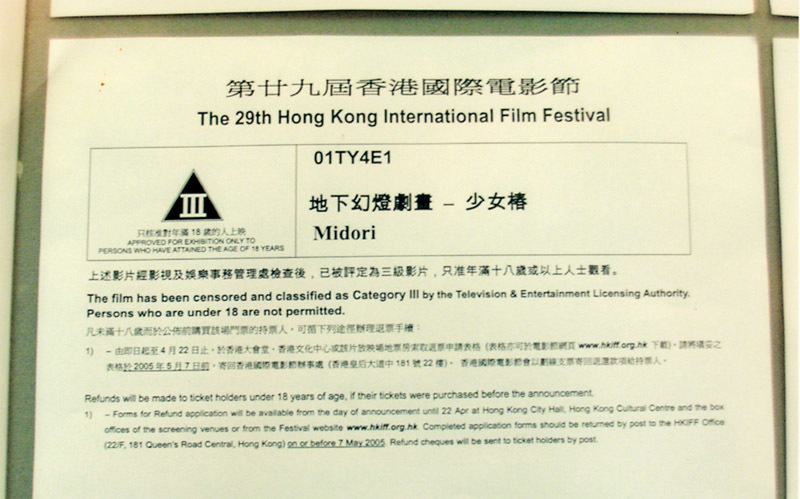 Photo: Hiroshi Harada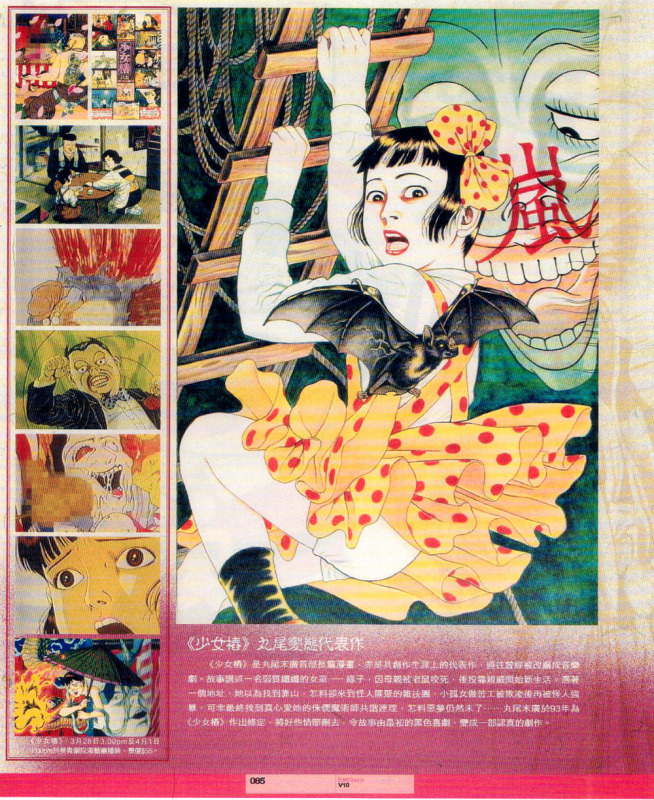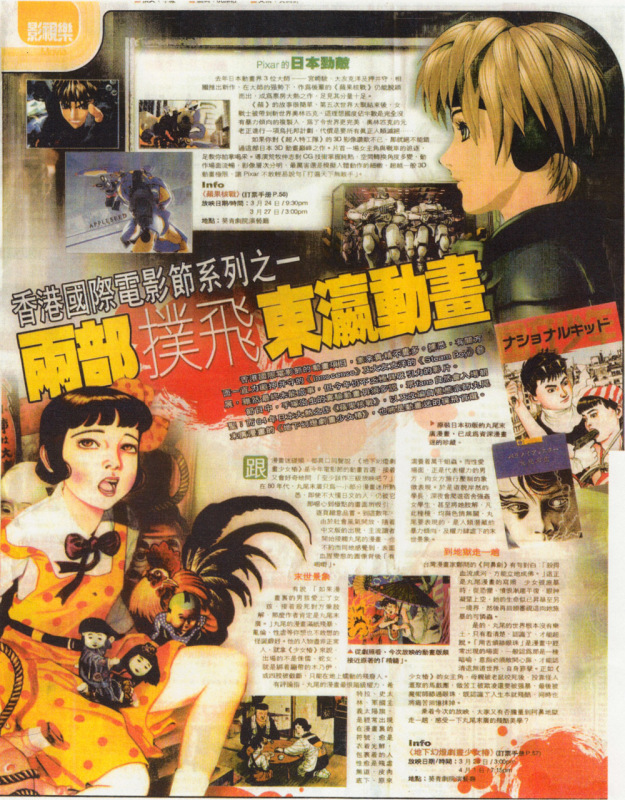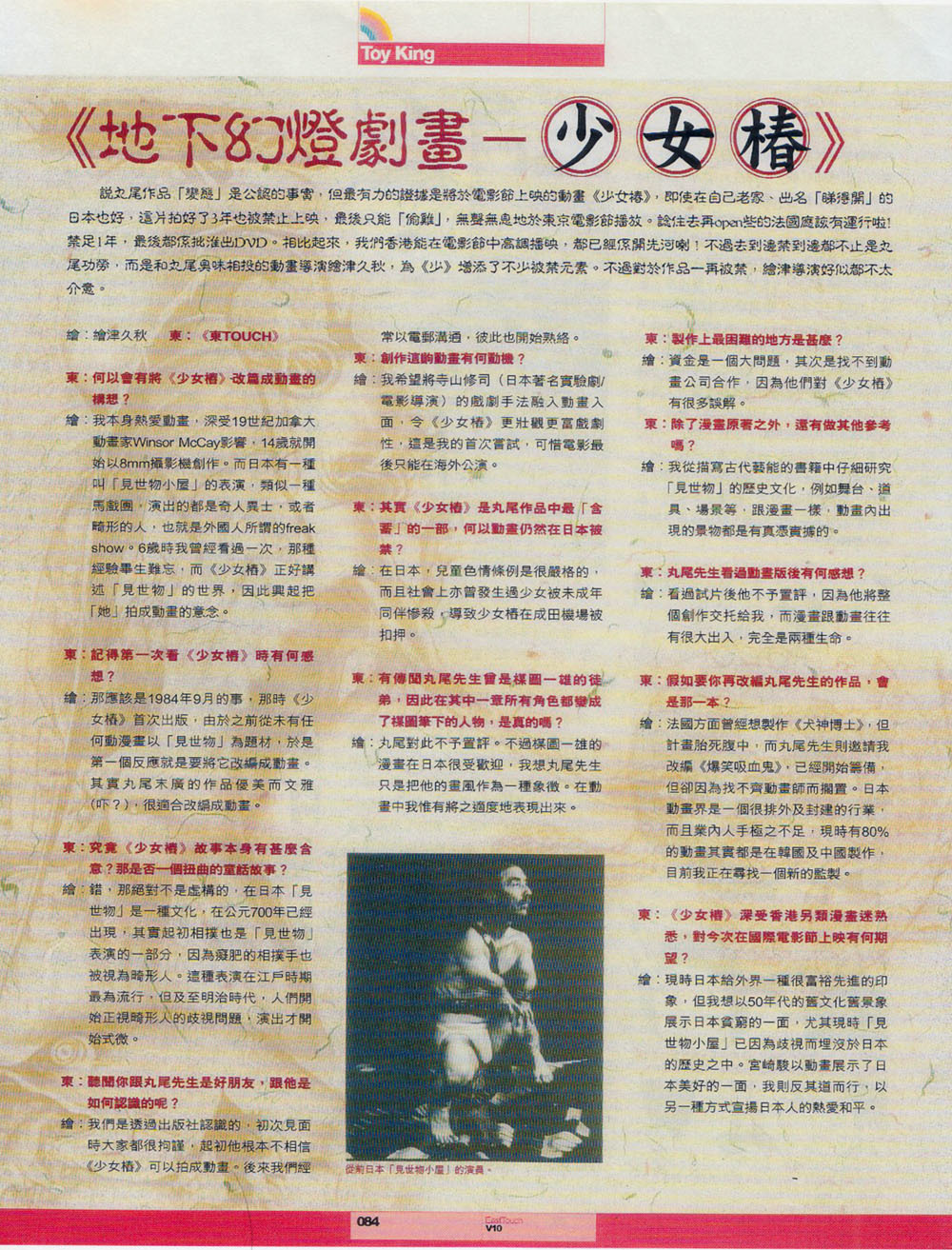 Ms. Sakura took a documentary photo, not a photo for general appreciation.
Therefore, she takes multiple photographs of a single motif with slightly different positions.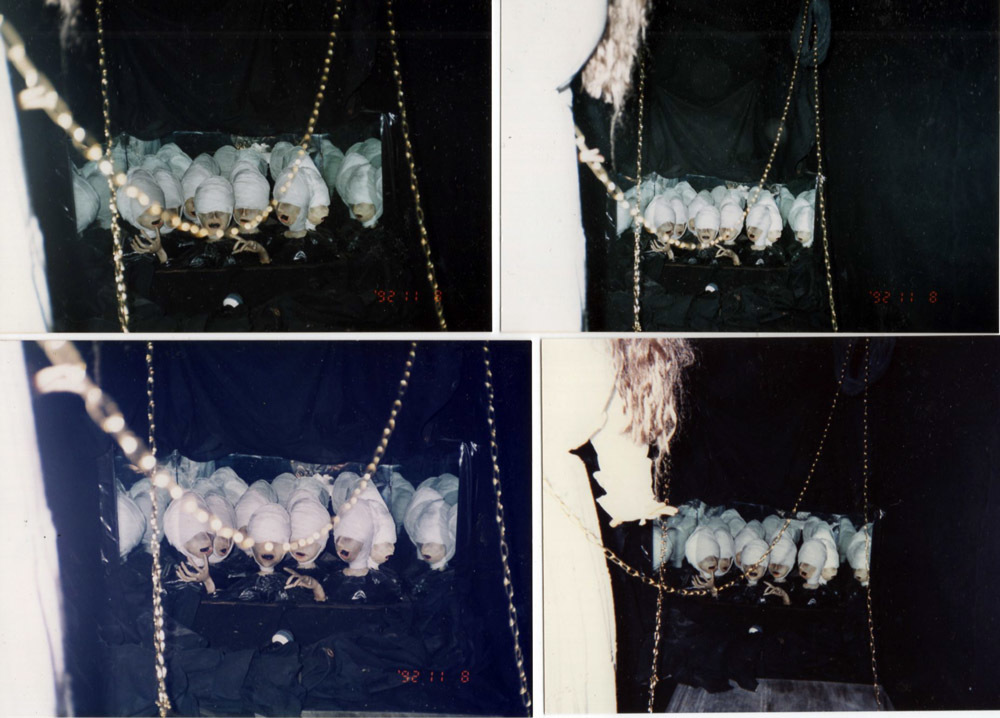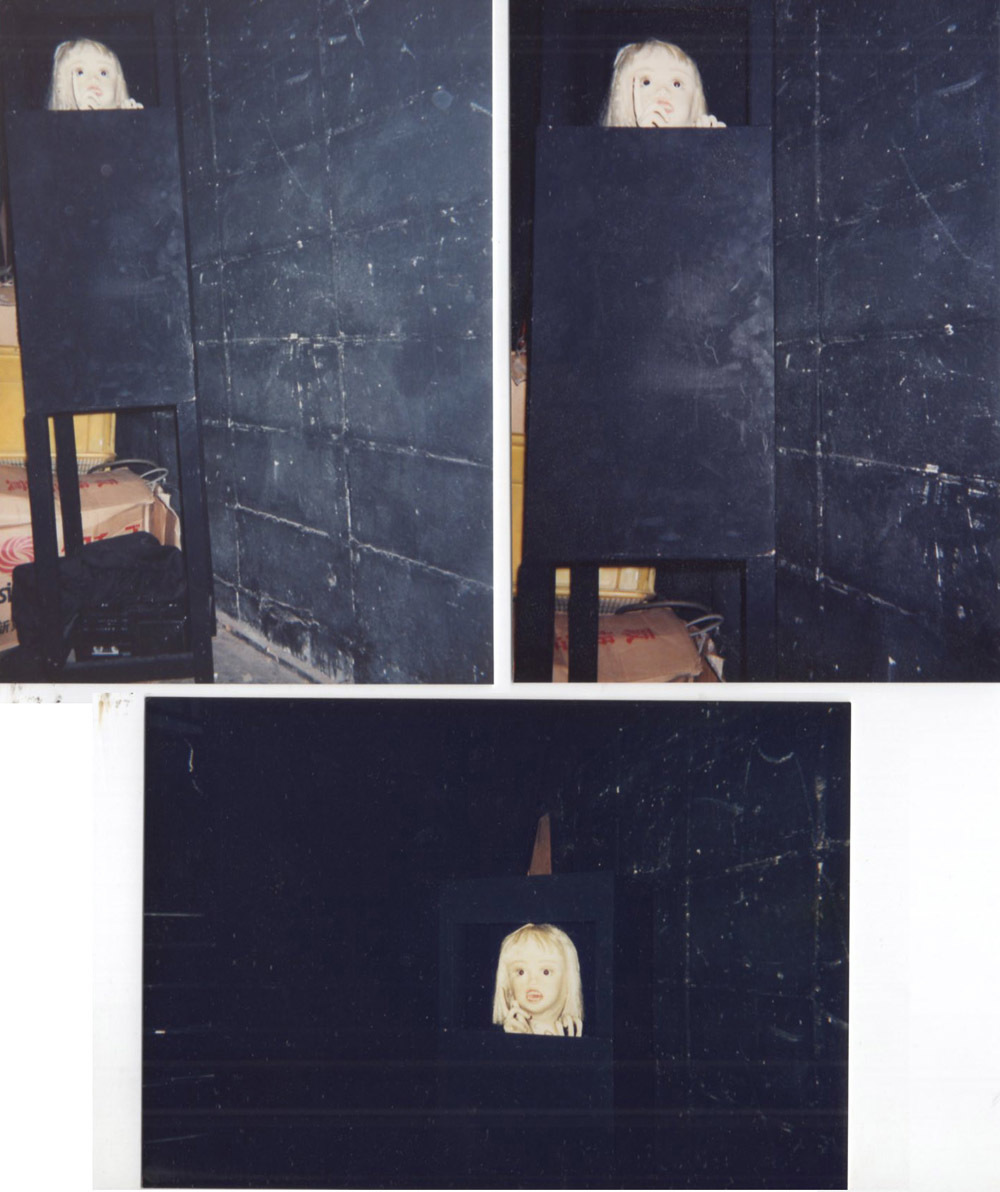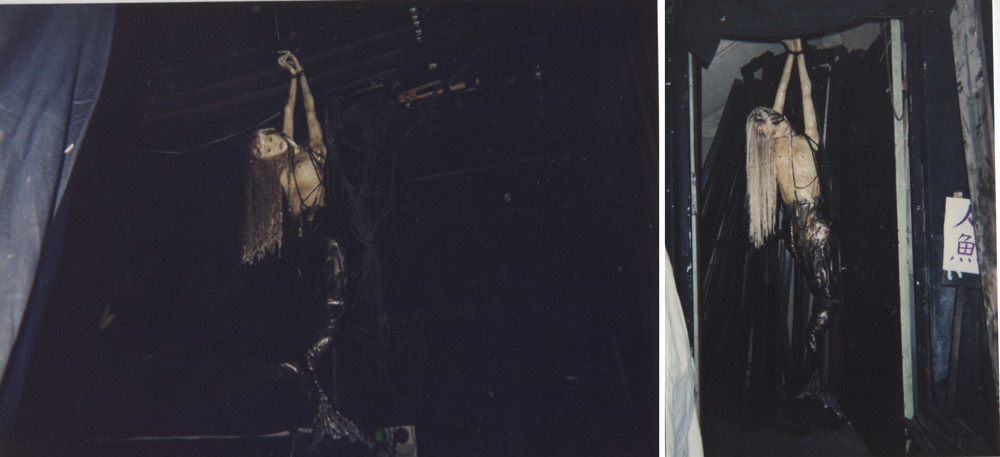 Doll art: Noriko Ohashi
Photo: Mako Sakura

Venue:
Secret basement in Tokyo
Harada provided the illustrations as a thank you to the independent film groups and small theater companies that cooperated with his work.
The color illustration below was produced as an analog cel, not a digital drawing. At the organizer's request, Mushi Production performed machine tracing and cell painting.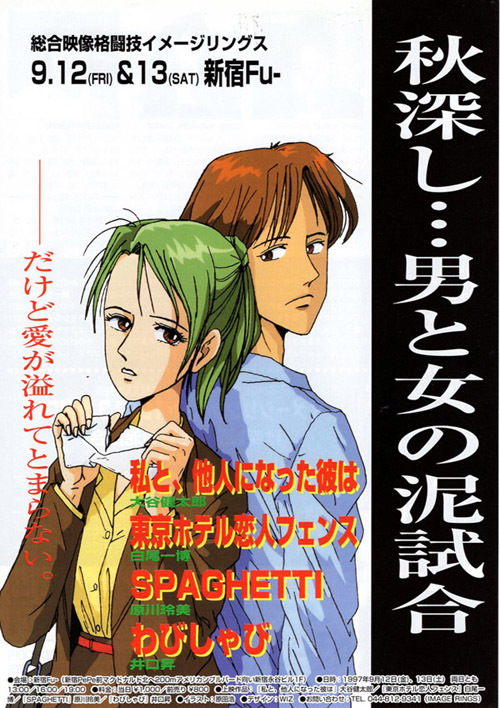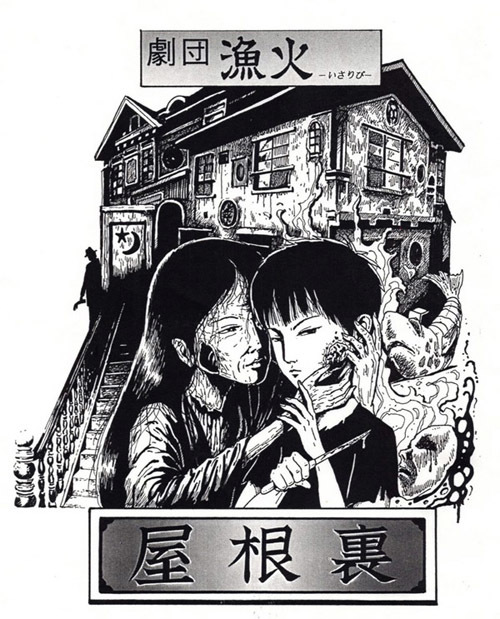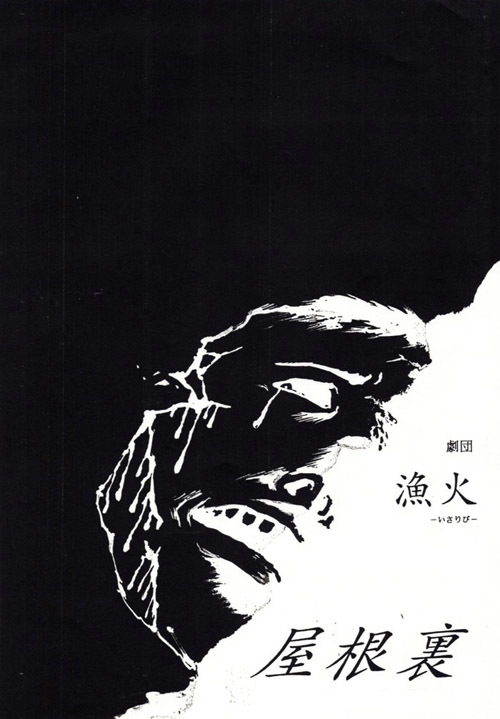 illustration: Hiroshi Harada

Screenplay,
Episode director,
Storyboard,
Drawing,
Character Design,
Art
director,
Background art,
Color design, Coloring:
Hiros
hi Harada